Step 1: Enter your First Name, Last Name, and Email Address. Press submit and you will receive an access code via email :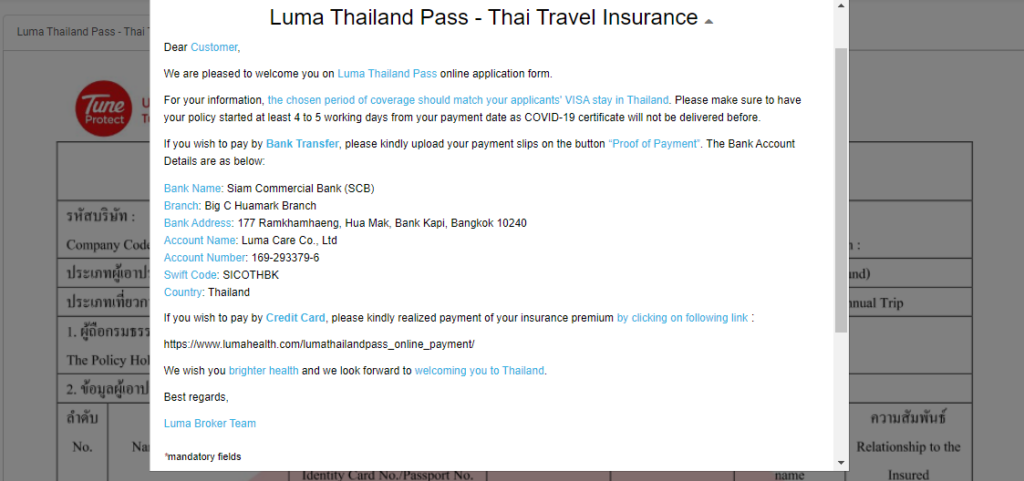 Step 2: Enter the access code sent to your email address :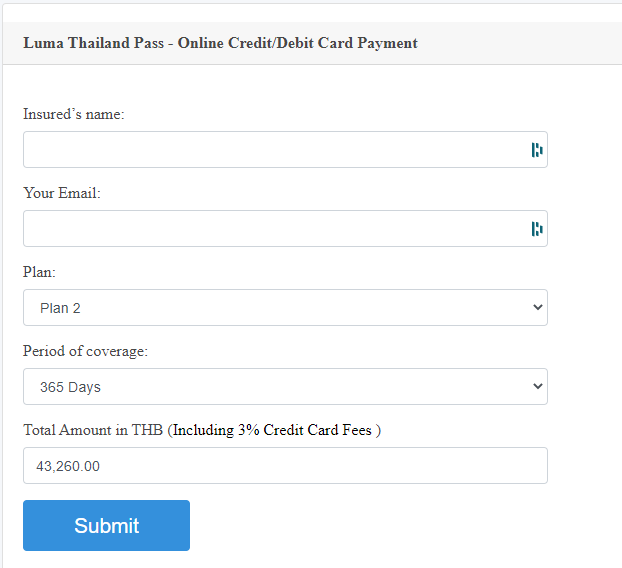 Step 4: Complete all sections of the online application form and attach a copy of the front page of your passport.
NB. Your address can be either in Thailand or in your country of origin
NB. Beneficiary means a close relative, friend, or family member who can be contacted in an emergency:
Step 5: After attaching the copy of the picture page of your passport and payment slip, enter your electronic signature and click "Submit" :
Step 6: Your application will be processed and sent to you as a PDF showing the amount payable. Your insurance policy and certificate will be issued and emailed to you in 4 to 5 working days.